From 15 to 17 November 2017 the MJBizCon exhibition took place in Las Vegas. This is the largest exhibition in the world aimed at the cannabis industry. This booming market attracts a lot of attention form all over the world. There were over 18,000 visitors and over 650 exhibitors, for the first time including Havecon.
The first edition of this fair took place already 5 years ago. The first few years were being tackled on a small scale. From 2014 onwards, there was an annual doubling of visitor numbers, partly thanks to the broader legislation in this part of the world. Various companies show their added value for the industry at the fair. From growers to retailers, from builders to installers, every aspect is represented among the exhibitors.

Striking advertising for Havecon right at the entrance.

Team Havecon, with John Adams, Henk Verbakel and Adnan Tunovic.
At our booth, visitors were given the opportunity to walk around in a virtual greenhouse with the use of a Virtual Reality Headset to see how a greenhouse actually looks like from inside and outside. This was a great opportunity to show the current state of affairs without actually being in a greenhouse. In the Virtual Reality scenery, various options were visible for the cultivation methods and the layout of the greenhouse and all other areas. Not everyone is aware of the current state of greenhouse technology, and with the use of Virtual Reality a number of important components can easily be explained.

A visitor looking around in the virtual greenhouse.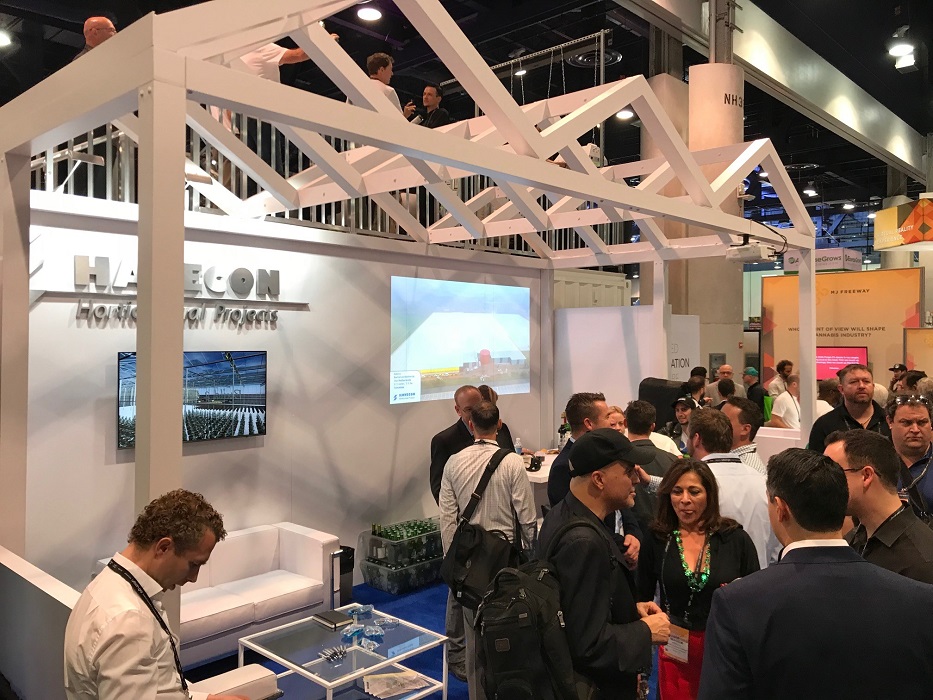 The Havecon booth was crowded from the start...

...but not just the Havecon booth, the entire exhibition was packed.
It has been a very successful exhibition, where many companies from the Netherlands were also present this year.