15 February 2017
New demonstration greenhouse for Brabander-Zantman
Havecon will build a new 8.000 m² greenhouse for Brabander-Zantman. This greenhouse will function as a demonstration for "Experience 2.0" for De Ruiter Seeds. Construction will start in the summer of 2017, and in October 2017 the first lighted greenhouse will be taken into service, and the first tomatoes can be harvested somewhere around Christmas. Early 2018 the unlighted greenhouse will be added. An experience center will be built next to the existing greenhouse to accommodate guests and give them a tour.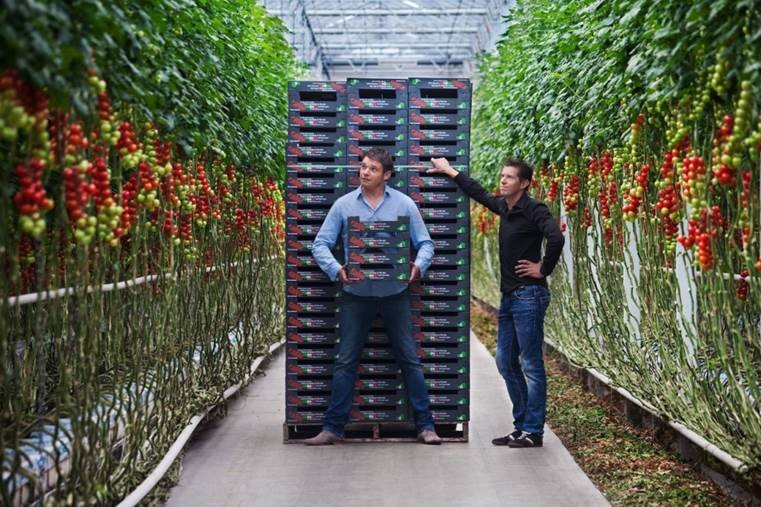 Rob Brabander and Paul Zantman
The greenhouse will have a gable post height of 6.50 meter and a gutter height of 6.80m. The glass will have a width of 1.67 meter.