The entire lower part of Royal Peppers has been constructed in no time at all. In less than five weeks all trellies, gutters and columns have been placed, and the gables have been finished. The ridge has been put into its final position everywhere. The underground rain water discharge has been installed and is hidden from view. This is the time for the glazing crews to suddenly appear, itching to get starting. Last Friday it was time to start. Ever since construction started, progress has been closely monitored from above and from ground level, with man pictures and movies as a result. Almost every week the drone took a look in Waddinxveen to keep track of it all.
Week 27

This is where you will enter the greenhouse
A week after the first steel was erected, almost three quarters of the construction was already installed. At the entrance of the greenhouse the last rain water discharge tubes are being dug in.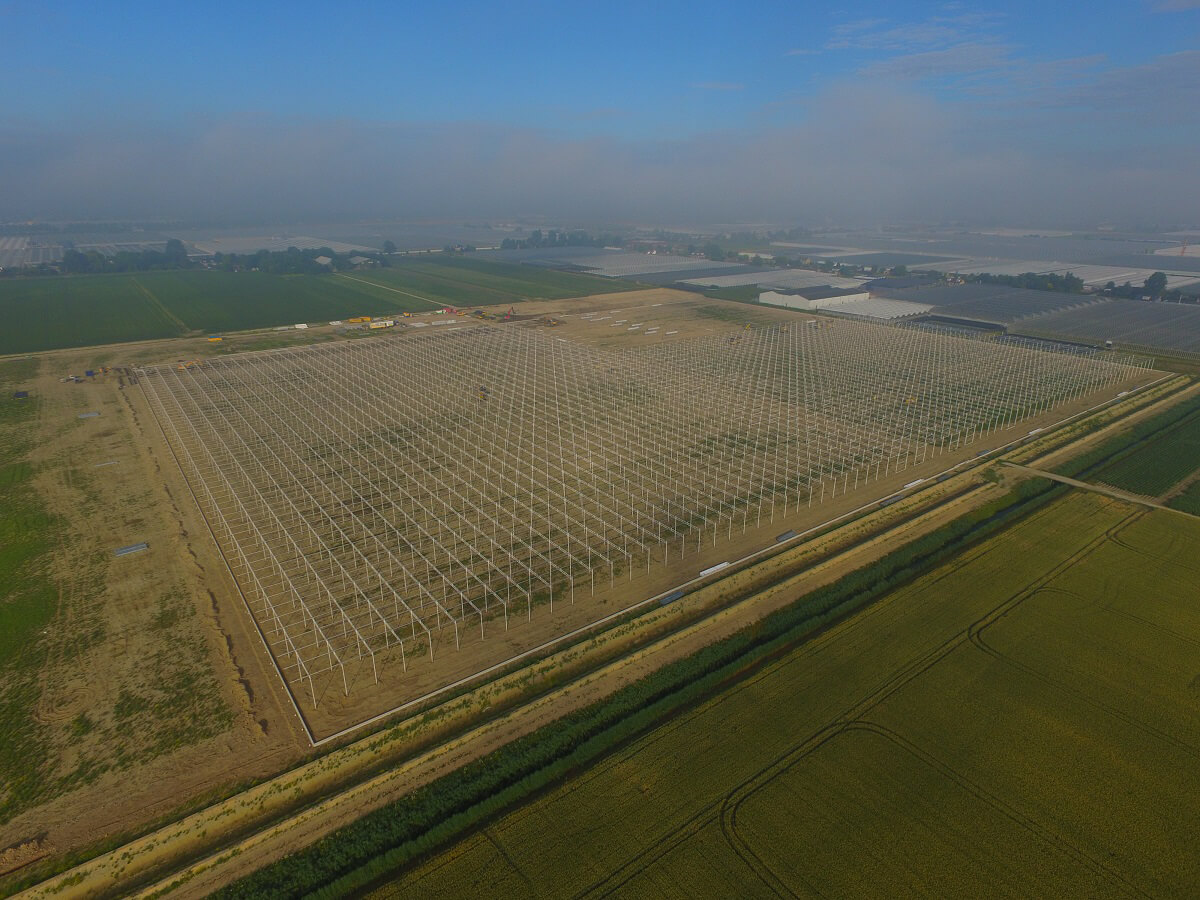 The mist had barely cleared in this picture. The speed at which this project is being built is only properly comprehended when viewed from above.

From above: Three quarters of the steel structure has already been constructed in just one week time
Week 28
The inner structure of the greenhouse is finished, and work has shifted to the four gables. Digging works for the basins are almost completed.

The first purlins at the side gable have been bolted into position. This is the back side of the greenhouse, at the east, where the center isle will be.

From above: the inner construction is finished, construction has shifted to the gables
Week 29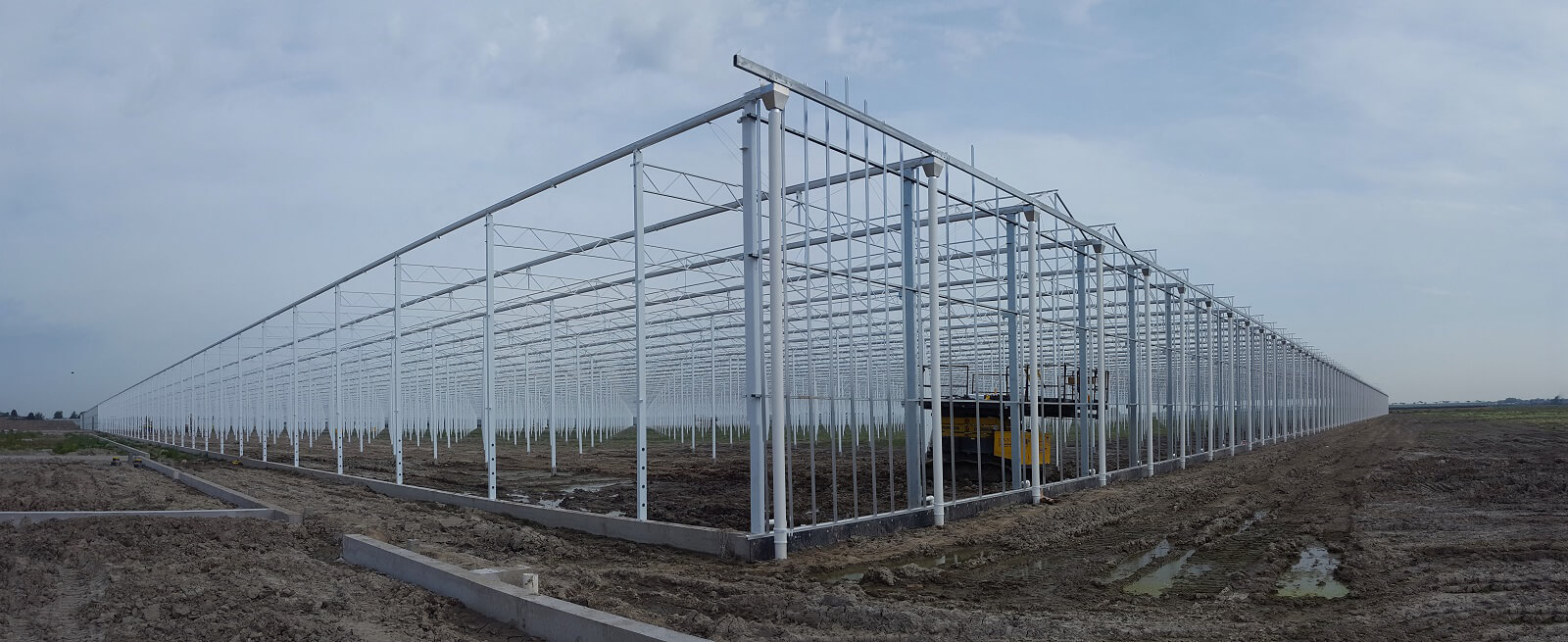 The head gables are nearly done, and the ridges have been installed
The gables are being finished. The head gables have been finished, leaving only the side gables.

From above: The head gables are almost finished. The ridges are in position.
Week 31

Glazing crews hard at work
Six glazing crews are working simultaneously to make sure the roof is closed in two weeks. After the roof is finished, the gables will be equipped with glass.

From above: Glazing has begun