We go green. Super green! With the completion of the solar panel park on the roof of our neighbor and (construction) partner Voorwinden Groep, we actually have a part-time power plant together.
No less than 4,330 solar panels add up the roofs of our buildings on Lorentzstaat 8 and 10 in Bleiswijk, the Netherlands. And they provide an impressive yield!
The panels can, according to a realistic estimate by supplier Solsolutions from Delft, collectively generate around 1 million kWh of electricity per year. Of course we and our neighbors use a bit of it ourselves. However, the vast majority is delivered back to the network. This is good for supplying 200 'average' families (2 adults and 2 children) with electricity. And that for a whole year!
This way we considerably contribute to a green future. As supporters of sustainability, we are quite proud of that.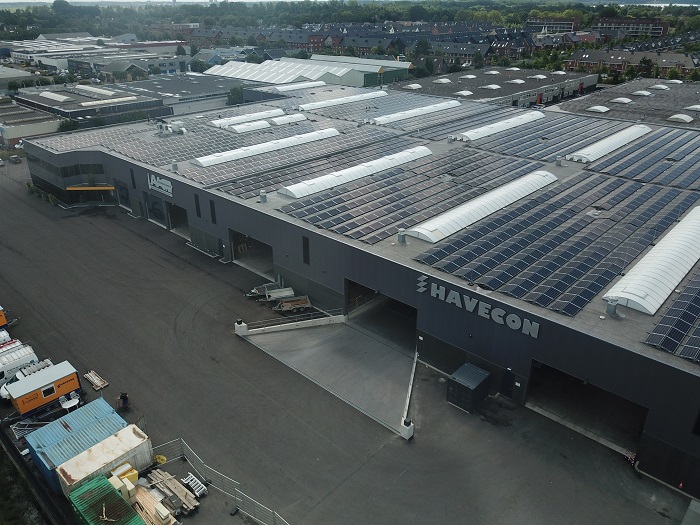 The impressive solar panel park on the roofs of both Voorwinden Group and Havecon premises